---
[L'IRELAND IN PARIS : Centre culturel irlandais]
12 - 13 December 13, 19.30
€12/€10 for students and unemployed people, reservation recommended, in English, approx. 60 mins
Cinémorphe presents Distant Music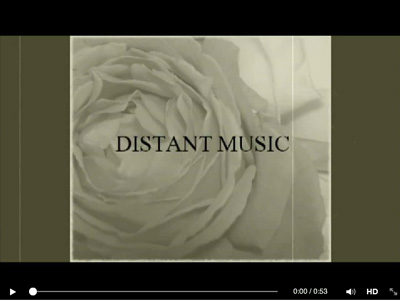 Inspired by James Joyce's short story, The Dead, Cinémorphe's Distant Music invites you to step back in time, to Dublin at the turn of the 20th century. Experience the hopes and fears of the characters as they prepare for their grand Christmas party. Witness the dying of an epoch in a changing Dublin. Share the characters' moving, intimate stories and explore the music, dance and politics of the day. This immersive theatre experience encourages you to inhabit the lives of the characters and, as the evening draws to a close, to celebrate with them the passing of time in the world you have created around you.
Cinémorphe is an international performance company based in Paris which consists of artists from all disciplines: actors, dancers, musicians, video and radio artists. Their last show was described by Figaroscope as 'une soirée décapatante'.
!!!! Guests are invited, if possible, to dress or have accessories with some reference to this period.
Like Cinémorphe's FB page:
www.facebook.com/Cinemorphe

---
17 December 13, 19.30
€7 (admission free for students and unemployed people), reservation recommended
Evening of traditional music : Compánach
With Fintan Vallely (flute and commentary),
Tiarnán O Duinncín (pipes), Gerry O'Connor (fiddle),
Máire Ní Choilm (voice)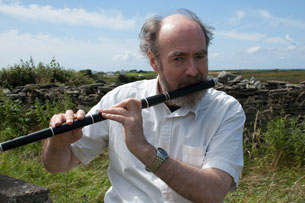 Developed around the book, e-book and website Companion to Irish Traditional Music, edited by Fintan Vallely, this performance draws on the Companion's historical thread. It is an encyclopedia to which over two hundred experts from all over the world contributed. A live music show with large-scale projected photographic and art imagery, it travels through different eras of Irish music from the Gaelic and Celtic consciousness of the late 1800s through the early 20th century to the modern era in which Irish traditional music is a genre widely known and played in Europe, Australia, the US and Canada. The musicians play superbly, both individually and together, a treat for the senses which will get you in the Christmas mood.
---
[ FRANCIS BACON :
A NEW RECORD IN NEW YORK]
Buying artwork can be an expensive but lucrative investment. You have to have the stomach to invest in Art, but with a little flair and luck ...
A 1969 painting by Francis Bacon (Triptich Lucian Freud) set a world record for the most expensive artwork ever sold at auction... Christies New York : the Post-War & Contemporary Evening Sale in New York on 12 November 2013.

Don't forget to visit The Hugh Lane Gallery in Dublin. The Francis Bacon Studio has a new display of photographs of Lucian Freud until 12 January 2014 : a selection of sources for Three Studies of Lucian Freud, 1969 by Francis Bacon
---
[1963 DALLAS. THE WORLD REMEMBERS JFK ]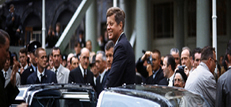 The Irish Eyes like
John Fitzgerald Kennedy Presidential Library
and Museum Boston

Celebrate the past to awaken the future
---
[CENTRE CULTUREL IRLANDAIS IN PARIS ]
EXHIBITION : 30 October - 8 December 13
Tuesday to Saturday from 2pm to 6pm
(late opening on Wednesdays until 8 pm)
Sundays from 12.30 to 14.30
Closed on Mondays, public holidays and 14-17 Nov

Donald Teskey - Entre Terre et Mer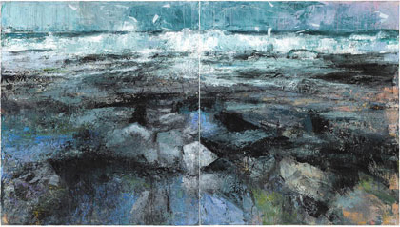 Donald Teskey's paintings of the Irish landscape are dramatic, elemental pictures that distil the power of nature and the rugged beauty of the Irish landscape – and in particular the west coast – into a singular frame. Teskey's images reflect his response to the formal elements of composition but, like other great Irish landscape artists, it is the manner in which he captures light that elevates his work above mere representation. This exhibition of recent paintings, drawings and prints explores the multiple facets of the coastline and the landscape of Mayo and Connemara. It confirms the mastery of an artist who became a member of the RHA in 2003 and was elected a member of Aosdána in 2006.
---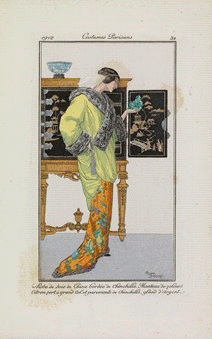 EILEEN GRAY : Architect Designer Painter
Until 19 January 2014

IMMA is delighted to reopen its main building with a major retrospective of the work of Eileen Gray one of the most celebrated and influential designers and architects of the 20th-century.
Irish Museum of Modern Art, Royal Hospital, Kilmainham, Dublin 8 - Info : www.imma.ie
---
COSTUMES PARISIENS
Gravure de 1912 à 1918 : Until 30 March 2014
Chester Beatty Library Castle, Dublin 2

'… If it were simply a matter of clothing oneself, fashion would certainly not exist. But it is above all a matter of attiring oneself, and whoever says attire says ornament, and whoever says ornament says art… So, ladies, be stylish. It is a great civic duty. Though Notre-Dame is a cathedral, it is nonetheless une dame. May your exterior be also the cathedral of your soul …'
More France-Irlande in Ireland : le programme
---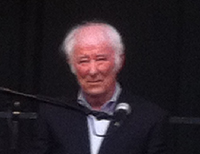 Nobel Prize winning Irish poet Seamus Heaney dies (Irish Times)
---
Dublin - National Gallery : Until 8 December
Room 1, admission free.
The World of Performance: Dance, Theatre and song

An exhibition dedicated to the world of ballet, theatre and opera spanning the period 1880s to the 1940s opens on Saturday 10 August. It features images, in different media, of performers in costume, by Edgar Degas, Henri Matisse and Pablo Picasso, as well as portraits of well-known Irish actors and singers, by Seán Keating, William Orpen and Muriel Brandt. All the works in the show are drawn from the Gallery's collection.

---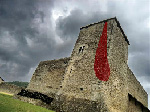 A WALK ON THE WIDE SIDE
by Ann Cremin
One of the advantages of living in Lyon is that you are basically at the very heart of Europe – whichever direction one chooses, one comes across fragments of French history.
HOORAY FOR BELGIUM !!!
LIFE IN THE PROVINCES : LYON
by Ann Cremin.
---
THE IRISH CLUB

Become a Member of The Irish Club,
be an actor of the Franco-Irish links .
---
LA MEDIATHEQUE DU CENTRE CULTUREL IRLANDAIS
---