[RAFT OF TIMBER LOGS IN PARIS ]
On Saturday, June 27th, after 20 days of navigation, a handful of enthusiasts of the association Flotescale,, will float a raft of timber logs (train de bois - wooden train of 72 m in length), on the Seine to the Port de Bercy, Paris 12.
They have been bringing firewood to the capital in this manner for three centuries, and so participating in the economic life of Paris. Until July 4th in Port de Bercy,, you can meet these Burgundian actors of this epic: Flotescale, association, the Tourist Office of Burgundy and of Yonne in Bourgogne, enjoy bières du Donjon, two original beers from the micro-brewery which has just settled down in the city of des flotteurs of Clamecy, admire an exhibition Claire Xuan's photos, and have a dialogue with Olivier, the Blacksmith who takes care of the horses hooves... which should leave you pleasant memories...
On Sunday, June 5th, you can follow le train de bois at 4km/hour in crossing Paris on the Seine. Departure planned from the Port of Bercy at 8 am to pass in front of the Eiffel Tower at about 10 am and join Boulogne.
A moving event, for more than 50 years there has'nt been a train de bois arriving in Paris. By finding this historic transport, we rediscover how much water transport is modern and kind to the environment.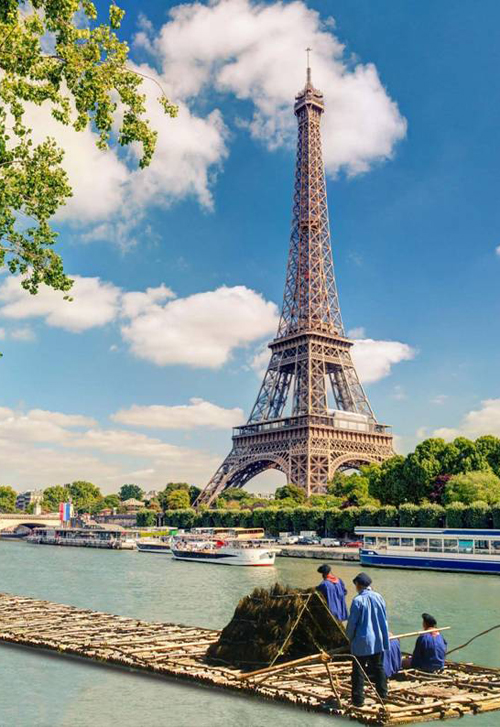 [EXPOSITION IN PARIS : IRISH DESIGN - SIDE BY SIDE]
Vernissage 11 June 2015
EXHIBITION 12 June - 10 July,
6.30pm-8pm Tuesday to Saturday from 2pm to 6pm (late opening on Wednesdays until 8 pm)
Sundays from 12.30 to 14.30
Closed on Mondays, and 21 June Admission free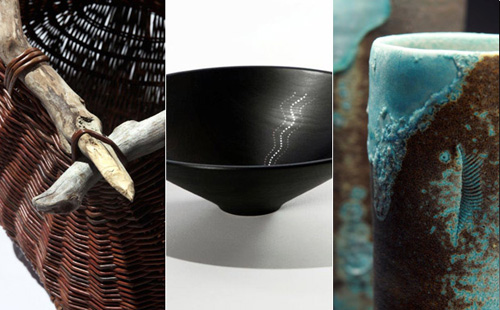 CCI and the Design & Crafts Council of Ireland (DCCoI) celebrate Ireland's year of design with this exhibition in Paris Side by Side: Irish Design 2015. Curator Christina Jansen has selected work by Ireland's best artisans including basket-maker Joe Hogan, ceramicist Jack Doherty, metalworker Stuart Cairns and wood-turner Roger Bennett. Each one features in the 2015-2016 edition of Portfolio: Critical Selection which the DCCoI publishes biennially to promote and celebrate Irish makers. This portfolio will accompany the exhibition in Paris which is part of a wide programme of events organised for ID2015.
Artist-in-residence Andrew Kearney invites you to come and see his work-in-progress during the opening of the Irish design exhibition.

Image : Joe Hogan, RogerBennett, Jack Doherty
---
[EXHIBITION IN DUBLIN : SEAN SCULLY ]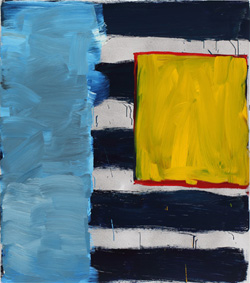 Until 20 September 2015 Millennium Wing (rms 1-5) Admission free

Sean Scully at the National Gallery of Ireland marks the artist's 70th birthday.
Born in Dublin, Scully, now living and working in New York, retains a powerful sense of Irish identity. He moved to New York at the end of the 1970s and established himself as one of the leading abstract painters of his time. Responding to minimal art of the 1960s and 1970s, Scully has always striven to associate emotions and phenomena of the world into his art... [read more]

---
[IRELAND WORKING WITH NATURE : ORIGIN GREEN ]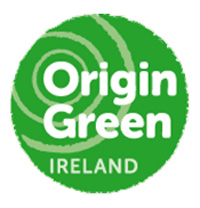 The Origin Green promise is an unprecedented one.
It is the only sustainability programme in the world that operates on a national scale, uniting government, the private sector and food producers through Bord Bia, the Irish Food Board. Independently verified, it enables Ireland's farmers and producers to set and achieve measurable sustainability targets – reducing environmental impact, serving local communities more effectively and protecting the extraordinarily rich natural resources that our country enjoys. At the heart of the Origin Green programme is the Origin Green charter, a guideline document to the workings of the Origin Green programme. From coast to coast, from seabed to soil, our ever-growing numbers of Origin Green members are fully committed to developing more stringent ways of working which will see 100% of Ireland's food and drink exports on the road to sustainability by 2016.
---
[TODAY WE LOVE : JAMES JOYCE CENTER]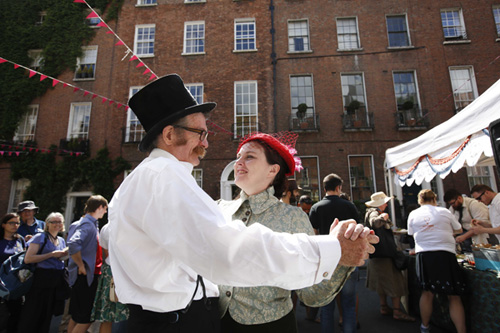 JAMES JOYCE CENTER à Dublin et le Bloomsday festival