[PAC-MAN, MARIO, SONIC THE HEDGEHOG and SPACE INVADERS : An Post stamps]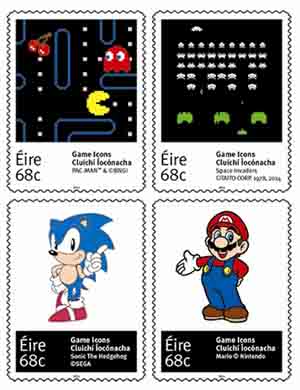 Designed by award-winning Irish graphic design studio Zinc Design, the stamps feature retro game icons including Mario© (2014) Nintendo Co. Ltd., Sonic the Hedgehog©Sega, Pac Man©BNGI and Space Invaders©Taito Corp.1978, 2014.
During two years, An Post was developing the collection and has released a total of 256,000 gaming stamps.

Choose your game !!


---
[DUBLIN : SCIENTIFICALLY BLOODY ]

Until 25 January at Science Gallery Trinity College Dublin

taboo / commodity / symbolism / paint / mystery / ubiquitous / variety / art / medical / gothic / phobia / myth / science / painting / race / discovery / darkness / provocative / biological / medium / gruesome / fluid /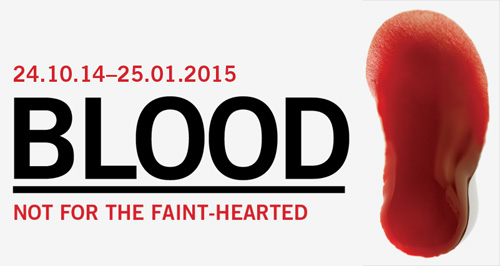 Blood is essential for life but it is surrounded by many strange beliefs. This exhibition will take you on a journey from the depths of history and will explore the many aspects of blood that influence our society today.
(Shaun McCann Professor Emeritus of Haematology and Academic Medicine at St James' Hospital and Trinity College Dublin and BLOOD Curator).

---
[THEATRE : A Better Boy by Rathmore Productions]
THURSDAY 6 november 7.30pm,
reservation recommended 7€
(5€ for students and unemployed)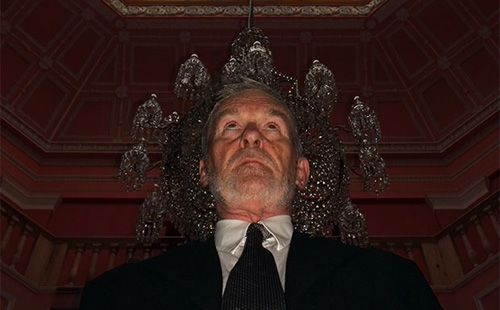 In English Approx. duration: 50 mins
Written by John Wilson Foster
Directed by Ian McElhinney, John Wilson Foster Performed by Ian McElhinney 1917.

William J. Pirrie, Chairman of Harland & Wolff, has agreed to an interview about his nephew Tommie Andrews – chief designer of RMS Titanic, a ship whose name Pirrie is loath to speak. He fondly recalls Tommie's boyhood and apprenticeship. He re-lives the feverish enquiries after the sinking, the scorching sermons, the excited finger-pointing. But as it turns out, Pirrie has his own, quite different agenda. This dramatic monologue was first produced by the Belfast Titanic Company and staged by Kabosh Theatre Company as part of the Belfast Titanic Festival of 2012.
"A Better Boy is a lovingly crafted and condensed retelling of the Titanic tragedy from a refreshingly different angle." (Alan Simpson, NI Theatre)
"It is beautifully written, frank, uncompromising and fascinating in its personal insights and reminiscences." (Irish Theatre Magazine)
"The audience leaves… with a new and vivid sense of the passion and conviction that drove William J. Pirrie, Thomas Andrews and their colleagues to build so many ships of the scale and ambition of the Titanic." (Tony Macaulay, Culture Northern Ireland)
---