[ TWO IRISH WTITERS ON THE LONGLIST... ]
---
The first Man Booker prize to admit novels from across the globe as long as they are written in English has published its longlist. Following much discussion, the six judges chaired by philosopher Anthony Grayling chose 13 books by four Americans, six Britons, two Irish writers (Niall Williams and Joseph O'Neill) and one Australian.

READ :
Irish Independant - Irish Times - The ManBooker Prize
---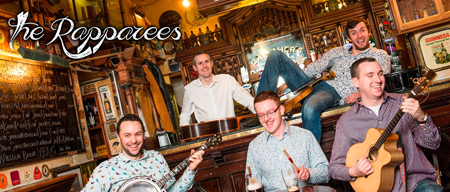 [ IRLANDE at TATIHOU : LES TRAVERSÉES ]

Come to Tatihou in August and experience the magic. There will be special concerts at low tide where the concertgoers can can walk on the beach and enjoy some wonderful music.
Ireland will be represented by the Rapparees, a traditional/rock group from Belfast and The Outside Track. Enjoy !
THE RAPPAREES trad'n rock
LUNDI 11 AOUT | 21h Chapiteau à quai
Joe McKeague : guitare, voix - Gerard McNeill : guitare, violon, voix - Kevin Mawdsley's : violon, voix - Conor McCaf- frey banjo, guitare, voix - Eamon Rooney : percussions, bodhran.
www.therapparees.com : Re : Session (autoproduction)

MERCREDI 13 AOUT - 23h30 Chapiteau à quai
THE OUTSIDE TRACK musique celtique & step-dance
Outside Track : Mairi Rankin : violon, step-dance, chant - Aoife Scott : chant, flûte, bodhrán (tam- bour) - Ailie Robertson : harpe - Fiona Black : accordéon - Cillian O'Dálaigh : guitare, Step-dance, chant.

Discover Cherbourg with The Cité de laMer .
---
[WIN TICKET FOR TWO : JIMMY'S HALL]
To win a ticket for two, valid every day, in all cinemas to see Jimmy's Hall, answer the following 3 questions and send your answers by e-mail before July 15th
1 - Who is the director of Jimmy's Hall ?
2 - In which County was Jimmy's Hall ?
3 - Which actor plays the role of Jimmy Gralton?
---
[2014 : IRELAND IN LORIENT ]
Mr Michael Higgins president of Ireland will attend the first week of the Lorient Interceltique Festival this year.
The announcement was made on Saturday by the festival director Lisardo Lombardia
after a meeting with president Higgins at the Irish Embassy in Paris. The president will
be present on Saturday for the opening of the Year of Ireland for the Glanmore Concert
featuring the famous uileann pipes player Liam O' Flynn, which is in honour of Irish poets.
Mr Higgins knows Lorient well and has been on two official visits to the city as mayor of Galway in 1981, and as minister of culture in 1996, the year of the Imaginaire irlandais.
This year the Interceltique Festival with Ireland as theme promises to be worth a visit.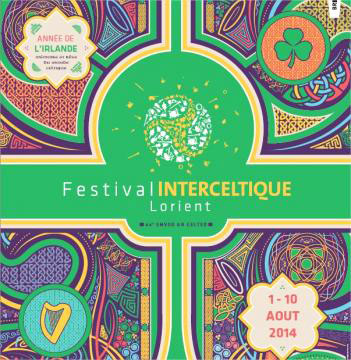 ---
THE IRISH CLUB

Become a Member of The Irish Club,
be an actor of the Franco-Irish Life .