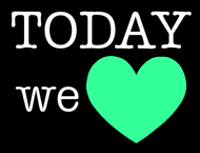 [TODAY, WE LOVE]
Every day an exhibition, a film, a song, and happy news…
Sunday 5 April 2015
EASTER RISING -EASTER RISING AT THE MUSEUM -
The social, economic and cultural background to the Rising is explored, concentrating on the political dimension and the personalities involved. The exhibition describes the main events of Easter Week, outlining the locations of the garrisons and incorporating biographical details of the leaders.[more]
A military ceremony to commemorate the Easter Rising of 1916, led by the President and the Taoiseach at the GPO in Dublin.[more][more audio Dublin]
---
[ LITTERARY EVENT CENTRE CULTUREL IRLANDAIS ] Rencontre avec John Boyne
John Boyne launches the French translation of The Absolutist, a powerful novel set in the First World War.
13 Apr 19:30 – 21:00 MORE INFO & BOOKING
A worldwide phenomenon, six million copies of John Boyne's The Boy In The Striped Pyjamas (2006) have been sold in over forty languages and the story was made into a Mirimax feature film in 2008. John Boyne returns to the CCI this evening to launch the French translation of The Absolutist (2011), an intimate novel about the friendship of two men during the First World War. "Political, personal, powerful… A fiercely interrogative novel that asks not just what it means to be a man but also what it means to be a human being in the extreme circumstances of war." (The Irish Times)
The most recent of Boyne's nine novels for adults is A History of Loneliness (2014). His fifth for younger readers, The Boy at the Top of the Mountain, will be published this Autumn together with his first collection of short stories, Beneath the Earth.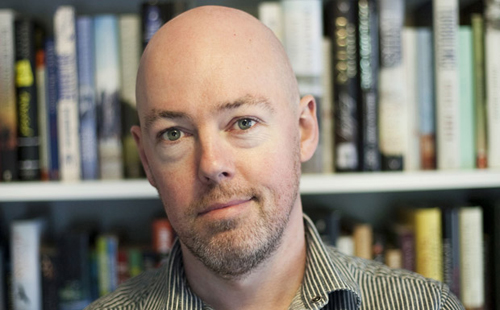 ---
[IRISH STAMPS : ANIMATION ]
On the 20th of March 2015, An Post issued four stamps to celebrate the success of Animation Ireland. The stamps incorporate augmented reality technology, a first for An Post. To maximise your enjoyment of these stamps, simply download the "Cee Explorer App" and scan with your smartphone. You can then learn more about the studios which created award-winning productions, and view additional content.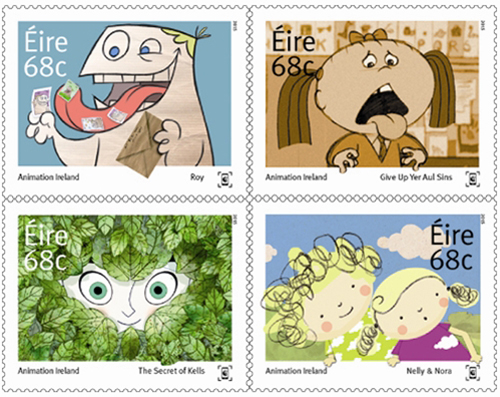 The four new stamps were designed by Vermillion Design and feature : Roy, Give Up Yer Aul Sins, The Secret of Kells and Nelly & Nora.

---
2015 in IRELAND : Year of the Design [lire]
Irish Design 2015 is the start of a job creation journey exploring, promoting and celebrating Irish design and designers through events and activities on the island of Ireland and internationally. [Read Irish Times]

---
AWARDS FOR IRISH CINEMA : Sundance Film Festival
Jack Reynor, Irish star of Gerard Barrett's Glassland, has won the special jury prize for acting at this year's Sundance Film Festival in Park City, Utah. [Read Irish Times]