[DUBLIN - PARIS : A symbiotic Relationship ! Minister Jimmy Deenihan meets the Irish community]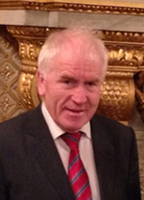 At a time when Ireland was dealing with an economic crisis with determination, the Minister of Culture, ( Department of Arts, Heritage and the Gaeltact) Jimmy Deenahan was named Minister of State for the Diaspora in a cabinet reshuffle in July 2014. A ministry created for the first time in Ireland, which aims to utilise the formidable assets of this population that exercises it's influence throughout the world. (Read in French)
[FIRST EVER TRADITIONAL CHRISTMAS MARKET DUBLIN Until 22 nd Décember ]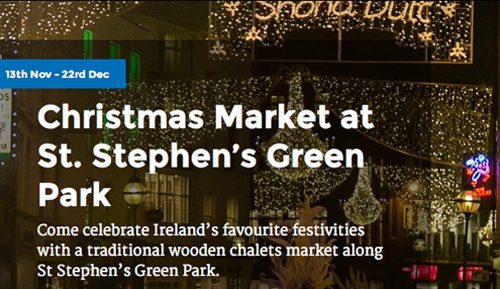 Already a popular attraction in Galway and Belfast where the markets attract over 600,000 people over a four week period, the Dublin at Christmas Market is expected to attract an additional 600,000 visitors. Be part of the First ever Traditional Christmas Market in Dublin.
---
[PAC-MAN, MARIO, SONIC THE HEDGEHOG and SPACE INVADERS : An Post stamps]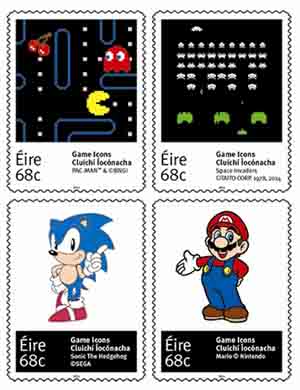 Designed by award-winning Irish graphic design studio Zinc Design, the stamps feature retro game icons including Mario© (2014) Nintendo Co. Ltd., Sonic the Hedgehog©Sega, Pac Man©BNGI and Space Invaders©Taito Corp.1978, 2014.
During two years, An Post was developing the collection and has released a total of 256,000 gaming stamps.

Choose your game !!


---
[DUBLIN : SCIENTIFICALLY BLOODY ]

Until 25 January at Science Gallery Trinity College Dublin

taboo / commodity / symbolism / paint / mystery / ubiquitous / variety / art / medical / gothic / phobia / myth / science / painting / race / discovery / darkness / provocative / biological / medium / gruesome / fluid /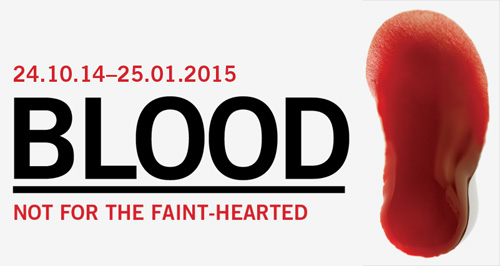 Blood is essential for life but it is surrounded by many strange beliefs. This exhibition will take you on a journey from the depths of history and will explore the many aspects of blood that influence our society today.
(Shaun McCann Professor Emeritus of Haematology and Academic Medicine at St James' Hospital and Trinity College Dublin and BLOOD Curator).

---

[EXHIBITIONS / VISUAL ARTS]
Paul Seawright Making News - Things Left Unsaid Photographer Paul Seawright investigates television studios which create news bulletins about current wars. Until 20 Dec, Admission free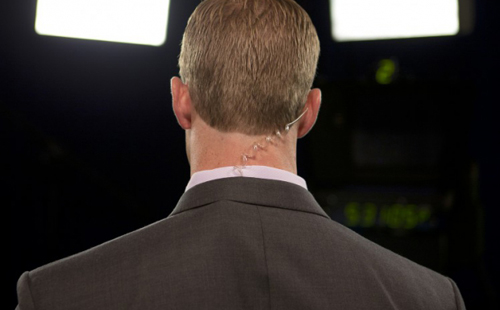 Mois de la Photo
– OFF 2014 Paul Seawright Making News
- Things Left Unsaid

Opening 13 November 14, 7pm – 8.30pm

Paul Seawright is internationally renowned for his photographic work in areas of conflict. Whilst this subject matter parallels that of the photojournalist, the artist's approach is allusive rather than documentary; he uses the camera to isolate and draw attention to detail rather than depicting easy narratives. In his most recent work, Seawright investigates television studios which create the news bulletins about current wars. The virtual rapprochement between the TV viewer and the victims is belied by sensational representation that ultimately distances and desensitizes. Exhibited for the first time here at the CCI, these photographs are put in context by a selection from previous projects in Afghanistan (Hidden, 2002) and Northern Ireland (Sectarian Murder, 1988). Paul Seawright is Professor of Photography and Head of Belfast School of Art at the University of Ulster. His work in Afghanistan was commissioned by the Imperial War Museum in 2002 as part of the War Artist commissions and has been exhibited in over twenty countries. His photographs are held in many museum collections including The Tate in London, San Francisco Museum of Modern Art, the Art Institute of Chicago, International Centre of Photography New York, Portland Art Museum, the Art Gallery of Ontario, Arts Councils of Ireland, England and N.Ireland, UK Government Collection and the Irish Museum of Modern Art.
This exhibition has been chosen for the festival Mois de la Photo – OFF 2014, which takes place in Paris during the month of November.
To see the full programme of exhibitions and events: http://moisdelaphoto-off.org/2014/le-festival
---