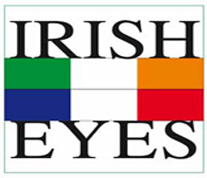 - MICHEL ABECASSIS - ADRESSES IRLANDAISES - ARTS ON SEINE - ANNONCES - ARCHITECTURAL HERITAGE - ARDECHE - ARNICA - ARTHUR - BARBARA BRAY - BECKETT - BATTLE OF THE BOYNE - BESTIE - PAULINE BEWICK - BOIRE SANS DEBOIRE - FRANCOIS BOUCHER - CELTIC TIGER TAIL - CENTRE CULTUREL IRLANDAIS - LE CHEVAL - CONNEMARA - CONTACTEZ-NOUS - CORK - COUP DE CŒUR - CRAN - CHILDREN CORNER - CUISINE - DELICES DE PALAIS - LE DEPEUPLEUR - DERRY- DEUX JOURS à TUER - DONEGAL - RODDY DOYLE - DRACULA -THE DUBLINERS - DUBLIN GEORGIEN - MICHEL DIDYM - DONEGAL - ENFANTS - ECOLOGIE -ENVIRONNEMENT - EUROPE - OLWEEN FOUERE - GERARD BESSON - GOLF - GLOBAL VILLAGE - GREAT WAR 1914-18 - GREEN BOX - HALLOWEEN - HOTEL DD - HUITRES D'IRLANDE - ILES D'IRLANDE - ÎLES - IRISH CLUB - IRISH DIASPORA - IRISH DIRECTORY - IRISH JACOBITE - IRISH THEATRE ON FILM - JAMES JOYCE - KEN LOACH - FERGUS MARTIN - FRANK MC GUINNESS - MADERE - THE MIDNIGHT COURT - MICHAEL COLLINS- MUSEE DES VAMPIRES - NAPOLEON - NUALA O'FAOLAIN (1) - HOMMAGE à NUALA - PARIS GAELS FOOTBALL CLUB PARIS - RECETTES IRLANDAISES - THE IRISH CLUB - THE CLUB - THE IRISH EYES MAGAZINE - THE O'NEILL WILD GEESE - PORTO - RED HAIR - WILLIAM ROBINSON - SAMUEL BECKETT - SHAMROCK - PARIS WITH IRISH EYES - PAULA SPENCER - POULARDE - SPORT - GEORGE BERNARD SHAW - SOPHIE LOROTTE - SOLDIERS & CHIEFS - SOPHIE TOSCAN DU PLANTIER - BRAM STOKER - TOURAINE DU SUD (In english) (En Français) - VAN MORRISON- VAMPIRE - VERT - VIENNE - VOSGES - WELEDA - WEXFORD - WILDE -
CINEMA... © www.irisheyes.fr


IRISH RENAISSANCE
by Allen Harbinson
This evening, as I sat in front of my computer in a renovated farmhouse in West Cork, feeling miserable because I recently trashed my car and had to cancel my two ferry trips back to Paris, I was suddenly uplifted to hear on the radio that Ken Loach has, after many undeserved rejections, won the prestigious Palm d'Or at this year's Cannes Film Festival. I wasn't uplifted because Loach is a fellow Irishman (for he is, indeed, a born and bred Englishman) but because he has made a lot of deeply committed social or political movies and should have had the prize before now. I was, however, also uplifted because the movie in question, The Wind That Shakes the Barley, was backed in part by the Irish Film Board and is the dramatised story of the Irish war for independence. Set in 1919, it tells the tale of two brothers, Damian and Teddy, who become involved in their separate ways in that conflict and end up, as so many brothers of the time did, pitted against each other. That one of those brothers is played by Cillian Murphy made me dwell on the fact that the Irish film industry is suddenly having a renaissance, with new movies forthcoming from highly talented directors (John Boorman's The Tiger's Tail, David Gleeson's The Front Line, Paddy Breathnach's Shrooms), and that at least three Irish actors, including Cillian Murphy, are being viewed as the hottest young thespians around – even in Hollywood.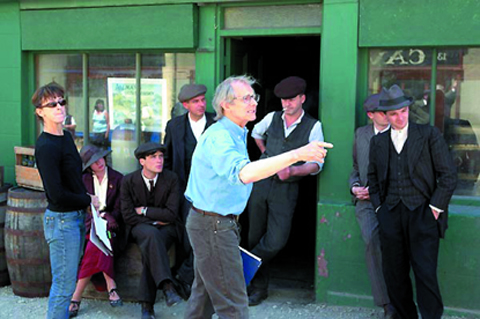 Cillian Murphy is, of course, one of them. Born in Douglas, Cork, in 1976, he gained his first minor role in Quando (1997), had a sound training in a variety of forgettable TV productions and small-budget movies, inched into the big time with minor roles in The Girl with a Pearl Earring (2003), Cold Mountain (2003), Batman Begins (2005) and Red Eye (2005), then hit the big time with his stunning performance as the hopelessly innocent transvestite in Neil Jordan's wonderful Breakfast on Pluto (2005). An actor who remains, in a sense, unrecognisable to the average audience, because he changes his appearance like a chameleon changes its skin, he will next be seen in Danny Boyle's Sunshine, billed as a "sci-fi thriller". While this seems a dubious choice for an actor of Murphy's acute sensitivity, who knows what he and Boyle will make of it?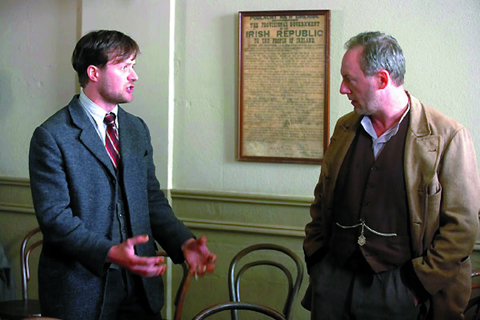 Whether or not Sunshine succeeds in advancing Murphy's career, it is highly unlikely to stop it, given the breadth of his talent. Nor is a single failure likely to stop the extraordinary advance of another Irish actor, Jonathan Rhys Meyers (born in Dublin, 1977, but raised in Cork), who, though hugely talented himself, has stated modestly that he thinks Murphy is the best of the best. In truth, it's a toss between the two, though for my part, Meyers comes out front for the sheer fecundity of his career to date. Like Murphy, he is a chameleon of different personas, but his diversity seems even greater, ranging from his modest beginnings in the likes of Michael Collins (1996) and The Disappearance of Finbar (1996) to his real break- out in Velvet Goldmine (1998) and the hugely successful Bend it Like Beckham (2002), then on to his Golden Globe Award-winning Elvis – the Early Years (2005), his recent co-starring role (with Scarlett Johansson) in Woody Allen's Match Point (2006), and his supporting role in the recent Tom Cruise box-office smash, Mission: Impossible III. At the very least, this shows remarkable diversity.
It may be no accident that Meyers has work-ed twice with another of his heroes, the third in our trio of rapidly ascending Irish actors: Colin Farrell. Undeniably the most popular of the three, if not the most talented, Farrell, born in Castleknock, Dublin, in 1976, has ascended like a rocket in the past few years through his roles in mostly Hollywood blockbusters, including the likes of Tigerland (2000), Minority Report (2002), Phone Booth (2002) and, more notoriously, Oliver Stone's Alexander (2004). Coincidentally, Farrell and Meyers both inched into their careers with minor parts in The Disappearance of Finbar and both appeared in Alexander, with the former taking the lead role. But it may be indicative of the difference between the two – Farrell as the matinee-idol, Hollywood-driven, "personality" actor and Meyers as the individualistic, artistically motivated talent – that Farrell will next be seen in Michael Mann's big-budget Miami Vice while Meyers has chosen to return to his roots with the more modestly budgeted August Rush.
The story of a charismatic young Irish guitarist (Meyers) and a sheltered young cellist (Keri Russell) who meet in New York, fall instantly in love, but then are torn apart, leaving an orphaned child in their wake, August Rush has been directed by Kirsten Sheridan, daughter of the esteemed Irish director, Jim Sheridan (interviewed some time back by The Eyes). If the daughter turns out to be as talented as her father, the movie should be something well worth watching - certainly with Jonathan Rhys-Meyers in the lead.
An Irish renaissance? In commercial as well as artistic terms, it certainly seems so. Let's roll out the red carpet.
by Allen Harbinson

Palme d'Or 2006 - The Wind that Shakes the Barley
Vous pouvez nous contacter en envoyant un mail à l'adresse suivante : contact
© Copyright Irish Eyes - Photos: © The Irish Club