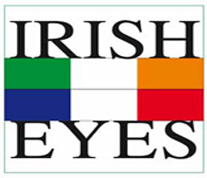 - MICHEL ABECASSIS - ADRESSES IRLANDAISES - ARTS ON SEINE - ANNONCES - ARCHITECTURAL HERITAGE - ARDECHE - ARNICA - ARTHUR - BARBARA BRAY - SEBASTIAN BARRY - BECKETT - BATTLE OF THE BOYNE - BESTIE - PAULINE BEWICK - BOIRE SANS DEBOIRE - FRANCOIS BOUCHER - BOURGOGNE - CADEAUX IRLANDAIS - CAHORS

-

CELTIC TIGER TAIL - CENTRE CULTUREL IRLANDAIS - LE CHEVAL - CONNEMARA - CONTACTEZ-NOUS - CORK - COUP DE CŒUR - CRAN - CHILDREN CORNER - CUISINE - DELICES DE PALAIS - LE DEPEUPLEUR - DERRY- DEUX JOURS à TUER - DONEGAL - RODDY DOYLE - DRACULA -THE DUBLINERS - DUBLIN GEORGIEN - MICHEL DIDYM - DONEGAL - ENFANTS - ECOLOGIE -ENVIRONNEMENT - EUROPE - OLWEEN FOUERE - GERARD BESSON - GOLF - GLOBAL VILLAGE - GREAT WAR 1914-18 - GREEN BOX - HALLOWEEN - HOTEL DD - HUITRES D'IRLANDE - ILES D'IRLANDE - ÎLES - IRISH CLUB - IRISH DIASPORA - IRISH DIRECTORY - IRISH JACOBITE - IRISH THEATRE ON FILM - JAMES JOYCE - KEN LOACH - FERGUS MARTIN - FRANK MC GUINNESS - MADERE - MALBEC- THE MIDNIGHT COURT - MICHAEL COLLINS- MUSEE DES VAMPIRES - NANCY - NAPOLEON - NUALA O'FAOLAIN (1) - HOMMAGE à NUALA - PARIS GAELS FOOTBALL CLUB PARIS - RECETTES IRLANDAISES - THE IRISH CLUB - THE CLUB - THE IRISH EYES MAGAZINE - BARACK OBAMA - THE O'NEILL WILD GEESE - PORTO - RED HAIR - WILLIAM ROBINSON - SAMUEL BECKETT - SHAMROCK - PARIS WITH IRISH EYES - PAULA SPENCER - POULARDE - SPORT - GEORGE BERNARD SHAW - SOPHIE LOROTTE - SOLDIERS & CHIEFS - SOPHIE TOSCAN DU PLANTIER - BRAM STOKER - TOURAINE DU SUD (In english) (En Français) - VAN MORRISON- VAMPIRE - VERT - VIENNE - VIN -VOSGES - WELEDA - WEXFORD - WILDE -
Sur les greens ... © www.irisheyes.fr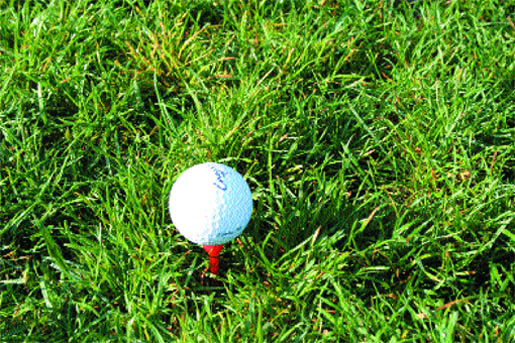 IN THE POCKET
by Michael Adams
As golf courses move over to winter greens, most of us are storing our clubs in the basement. The shortened courses with their large cups for putting and plastic mats to drive from have little appeal for the Sunday golfer. So, perhaps it is a good time to reflect on the history of golf. I'm not going to give you a complete breakdown, but rather a few memorable landmark dates.
The first recorded reference to a forerunner to golf was in 1353, and spoke of a game called "chole", which was played in Flanders. In 1421, officers with a Scottish regiment fighting with the French against the English were introduced to the game (did they knock off fighting on the weekends?) and brought it back to Scotland. James II banned the game along with football in 1457 because it interfered with archery practice. It's also interesting to observe that golf clubs were usually made by the bow makers - I've always thought golf clubs would make pretty good weapons. Flashing through time, we note the first evidence of golf at Saint Andrews in 1552. In 1641, Charles I was playing golf when he was informed of the Irish rebellion that led to the English Civil War - he finished his round. The first rules of golf were established in 1754 by the St. Andrews Golfers, as they were known then, and in 1759, the first official stroke play took place - all before had been match play. Around this time, the gutta-percha ball, or "gutty" replaced the feather-filled ball. In 1764, the course at St. Andrews was reduced to 18 holes from 22, setting the standard all were to follow up to the present day. In 1767 James Durham fired a round of 94; a record that stood for the next 86 years! Both France and Ireland had their first official courses established in 1856. They were the Pau Golf Club and the Royal Curragh Golf Club. All these dates are getting a bit boring, so I'll stop now. However, I must mention the unsuccessful invention by Michelin of the rubber ball filled with compressed air. The problem was that in warm weather, they had a disturbing tendency to explode in golfers' pockets. I wonder what the rules had to say about that; lost ball(s)?
Now to our Irish players. Padraig Harrington is ranked 11th in the world, Darren Clarke is 19th and Paul McGinley 21st. None of them has done anything significant this last month, but all three are featured on a 48-cent stamp celebrating the Ryder Cup to be played at the K Club in Ireland in 2006. A mention should go to the Dublin born lefthander, Peter Lawrie, who came sixth at the China Open.
The featured course this month is a favourite of mine; Rochefort en Yvelins, to the south west of Paris. Unfortunately, they don't have a website, but you can find the address here: http://www.golfeurope.com/euro_clubs/rochefort/. It is a tree-lined par 71, and the elevated greens make it play longer than you would think. Each hole has the feeling of being its own little world, and as you move to the next tee, you sense a new challenge and a different shot. Set in the grounds of a spectacular chateau, it makes for a good day out. The staff are friendly and the lunch is worth stopping for. Indeed, I suggest you book an early tee time. There's a good chance in the morning of seeing deer running across the fairways - particularly around the ninth hole.
A final mention must go to my friend, Mark d'Alton. He and I were discussing golf recently in Paris, and he couldn't be persuaded that golf wasn't a snobby, elitist sport. It's a fair accusation because there are a lot of knobs - sorry, snobs - who play, and in Ireland these days you need to be rich to afford a round. While France has its share of pretentious people, the atmosphere on the courses is much more relaxed. I would recommend golf in France to anyone who has avoided picking up a club before on these grounds.
Lastly, I can't resist having a go at the French golfers, who tend to be a little lax with the rules. Imagine I've assumed the pose of a javelin thrower at the point of launch. "What's this?" I ask. Answer: a Frenchman taking a drop in the rough.
Vous pouvez nous contacter en envoyant un mail à l'adresse suivante : contact
© Copyright Irish Eyes - Photos: © The Irish Club