YES WE CAN ! IS FÉIDIR LINN ! OUI, NOUS POUVONS !
© The Irish Eyes
Lorsque nous avons surmonté des épreuves apparemment insurmontables ; lorsqu'on nous a dit que nous n'étions pas prêts, ou qu'il ne fallait pas essayer, ou que nous ne pouvions pas, des générations d'Américains ont répondu par un simple credo qui résume l'esprit d'un peuple.
« Oui, nous pouvons.
Si ce texte était inscrit dans les documents fondateurs qui déclaraient la destinée des Etats-Unis comme Nation, ne mériterait-il pas de s'inscrire au fronton des écoles, sur tous les diplomes, au bas des contrats de travail, ne devrait-il pas être le credo de tous les hommes et les femmes du XXIe. Pour The irish Eyes, YES WE CAN ! IS FÉIDIR LINN ! OUI, NOUS POUVONS ! est une rubrique, où nous faisons part d'initiative originale, audacieuse, courageuse, significative de l'engagement : entreprise, commerce, enseignement, association, initiative personnelle....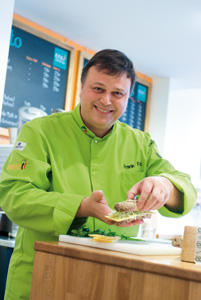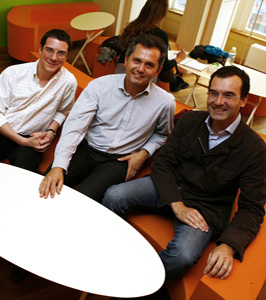 EXKI : Manger vite, beau, bon et bio... c'est possible.
Depuis février, il est possible de manger rapidement et qualitativement dans un décor clair, c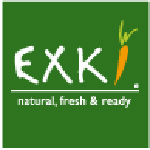 alme et amicale à Montparnasse. Manger vite sans mal manger...
Il est déjà possible de se régaler chez EXKI en France, dans six restaurants : Lille, Paris-Montparnasse (14e) - Paris - Bd des Italiens (2e) - Paris-Av de France (13e) Charles de Gaulle (Terminal 2E et 2F) ... devant l'enthousiasme de la clientèle, il y a fort à parier que d'autres EXKI vont fleurir.
Exki : Natural, fresh & ready
Des recettes élaborées avec des fruits et des légumes de saisons par Frank Fol, le Chef cuisinier belge passionné par l''art de cuisiner sain.