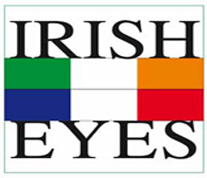 - MICHEL ABECASSIS - JULIEN ABSALON - ADRESSES IRLANDAISES - ANJOU - AMBASSADES - ARTS ON SEINE - ANNONCES - ARAN (LES Îles d') - ARCHITECTURAL HERITAGE - ARDECHE - ARNICA - ARTHUR - FRANCIS BACON - SEBASTIAN BARRY- BEAUVAIS - KATHLEEN FITZPATRICK BERNARD - BARBARA BRAY - BECKETT - BATTLE OF THE BOYNE - BESTIE - PAULINE BEWICK - BIBLIOTHEQUE IRLANDAISE

-

BLOOMSDAY - BOIRE SANS DEBOIRE -BOURGOGNE - FRANCOIS BOUCHER - IRISH BROWN BREAD

-

BRUXELLES CHIC ET ZEN - CADEAUX IRLANDAIS - CAHORS - CELTIC TIGER TAIL - CENTRE CULTUREL IRLANDAIS - PIERRE CHABERT - COIN DES ENFANTS - COURANT D'EIRE, la NEWSLETTER - LE CHEVAL - CONNEMARA - CONTACTEZ-NOUS - CORK - COUP DE CŒUR - CRAN - CHILDREN CORNER - CUISINE - DELICES DE PALAIS - LE DEPEUPLEUR - DERRY- DEUX JOURS à TUER - DONEGAL - BARRY DOUGLAS - FRANCE EN IRLANDE - RODDY DOYLE - DRACULA -THE DUBLINERS - DUBLIN GEORGIEN - MICHEL DIDYM - DONEGAL - ENFANTS - ECOLOGIE -ENVIRONNEMENT - EU - EURO

O

PE - EUROPE, YES LISBONNE - OLWEEN FOUERE - GERARD BESSON - GOLF - GLOBAL VILLAGE - GONCOURT - GREAT WAR 1914-18 - GREEN BOX - HALLOWEEN - HOTEL DD - HUITRES D'IRLANDE - ILES D'IRLANDE - ÎLES - IRISH CLUB - IRISH DIASPORA - IRISH DIRECTORY - IRISH JACOBITE - IRISH THEATRE ON FILM - IRLANDE EN BREF (in English) - IRLANDE EN FRANCE - JAMES JOYCE - KEN LOACH - LOT - FERGUS MARTIN - COLUM McCANN - FRANK MC GUINNESS - FRANK McCOURT - MADERE - MALBEC - METZ - THE MIDNIGHT COURT - MICHAEL COLLINS - MONTBELIARD - MUSEE DES VAMPIRES - NANCY - NAPOLEON - NAPOLEON III - NIORT - OSTENSIONS LIMOUSINES - NUALA O'FAOLAIN (1) - HOMMAGE à NUALA - SEAN O'CASEY - PARIS, CITY FOR THE LOVERS - PARIS GAELS FOOTBALL CLUB PARIS - PORNIC - RECETTES IRLANDAISES - THE IRISH CLUB - THE CLUB - THE IRISH EYES MAGAZINE - BARACK OBAMA -THE O'NEILL WILD GEESE - PORTO - RED HAIR - WILLIAM ROBINSON - ROI RENÉ - SAINTS - SAINT PATRICK - SAMUEL BECKETT - SHAMROCK - PARIS WITH IRISH EYES - PAULA SPENCER - POULARDE - SALLAM - SAUMUR - SERRE-CHEVALIER - SHALOM - SPORT - GEORGE BERNARD SHAW - SOPHIE LOROTTE - SOLDIERS & CHIEFS - THALASSO-PORNIC - SOPHIE TOSCAN DU PLANTIER - BRAM STOKER - TOURAINE DU SUD (In english) (En Français) - VAN MORRISON- VAMPIRE - VERT - VICHY - VIENNE - VIN -VOSGES -V.T.T. - WELEDA - WEST OCEAN STRING QUARTET - WEXFORD - WILDE - YES, WE CAN -
VISITING FRANCE... © www.irisheyes.fr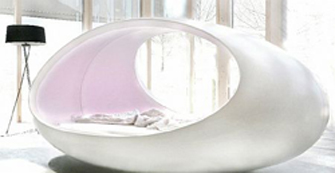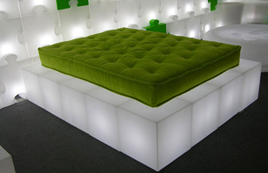 A room, yes, but not only a room...

Here you will find our favourites….. An old church converted into a very comfortable hotel, where the architectural details are much in evidence, a cavalier's room from the Middle Ages, a bed in an aquarium, a bedroom in a castle. Yes these are the hotels we suggest, and much more. You can also share with us your special addresses and comments.
LIFE in THE CHATEAU VERRIERES in SAUMUR

Château de Verrières - M. et Mme Auger - 53 rue d'Alsace - 49400 Saumur- France –

Tel 33 (0)2 41 38 05 15 – Fax 33 (0)2 41 38 18 18

The life in a chateau in Saumur. A wonderful experience, a family dwelling in a small castle among two hectares with some remarkable one hundred year old trees.
The hotel: Chateau de Verrières, offers you 10 elegant rooms all differently decorated with charm.
It is the domain of Yolaine and Thierry who invite you for the night, week or perhaps you will decide to stay in Saumur. The chateau is close to the town so the car can be dispensed with.



Le Mas AZEMAR à Mercués - CAHORS - LOT

Sabine et Claude Patrolin

Mas Azemar - Le Mas Azémar, rue du Mas de Vinssou 46090 MERCUES tél: 06 10 41 12 43

A haven of peace and gourmet pleasure; Sabine and Claude wanted to live in a different manner.
Firstly to recreate a family home in an ancient priory at the foot of the Chateau de Mercues, just a few kilometres from Cahors.
Blending family and recent acquisitions (with help from an antiques expert in the area), they have furnished it with taste while keeping in the style of the region. Some beautiful object decorate the rooms, the yellow salon, the dinning room, the kitchen with superb open fire and fishing rods, vases, engravings (Claude is a collector), simple objects, useful objects, ancient objects each with their story, history and their mystery…….
A quiet hotel respecting the future

Les ORANGERIES

M. et Mme Gautier - 12, avenue du Docteur Dupont - LUSSAC LES CHATEAUX (86320). (plus)

A peaceful hotel respectful of nature.Because it is important not to forget that the way we live today will have an impact on the lives of our children, choose to stay at the Orangeries, and realise that it is possible to be in beautiful surroundings and also be comfortable and intelligent.
It is an ideal to live inside a sphere !


MUSEUMOTEL à RAON-l'ÉTAP

Museumotel L'Utopie
Ile Haüsermann 88110 Râon-l'Etape (Centre-ville)

03 29 50 48 81 - www.museumotel.com



This hotel is a series of spheres made of concrete on the small island of Raon, designed by Swiss architect Pascal Hausseman. He was a member of GIAD in the nineteen sixties.The idea was that everyone should have a space, a home, a sphere.The Museumotel has been completely refurbished, and the new owners will be happy to welcome you warmly to experience this novel way of living you can choose your sphere according to your taste…. Love, Chlorophyll, Orange, Zen, Pop-Art, Star, 50s. Living this experience of architectural Utopia will amuse the more reticent of design, and will enchant the lovers of architecture. If you like snow and cold weather the spheres become charming igloos as the gardens are covered in a blanket of snow.

A guide for discovering amusing places to stay.

1001 nights (out of the ordinary)
by Denise Cabrelli Editions Dakota.

This is a hotel guide of unique and surprising places to stay. From a lighthouse to a football pitch, passing by an igloo or a sphere, troglodytic accommodation, an aeroplane, a yourte (Mongolian tent), a solar barge or yacht. (Truly surprising).
The places listed above have been visited at least once by The Irish Eyes.
If you have a comment or suggestion, contact
© Copyright Irish Eyes - Photos: © The Irish Club