Théâtre ... © www.irisheyes.fr

PAULA SPENCER,
The Woman Who Walked into Doors,
by Roddy Doyle.


Adaptation and direction: Michel Abécassis
With : Olwen Fouéré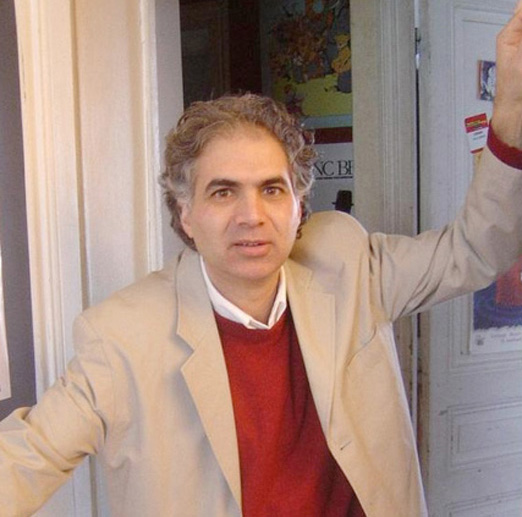 Franco-Irish Genius by Declan McCavana

From July-December 2008 during the French presidency of the European Union, the cultures of the twenty-seven member states of the union will be on show throughout France and elsewhere. The French presidency's wish is to provide the French public with a European Cultural Season which will highlight the creative diversity of all European cultures as well as portraying the strong identity of a heritage which is, to a large extent, shared. The theatrical aspect of the Irish week of this season will kick off on the boards of the "Théâtre de la Tempête" at the "Cartoucherie de Vincennes" on September 16, 2008. It will feature an adaptation in French of two Roddy Doyle novels; "The Woman Who Walked into Doors" and "Paula Spencer". This adaptation is the work of French author and director, Michel Abécassis in collaboration with the Franco-Irish actress, Olwen Fouéré. The Irish Eyes caught up with Michel Abécassis recently to see what lay behind this wonderful Franco-Irish project:
Irish Eyes : What led to the choice of these novels by Roddy Doyle ?
Michel Abécassis : It's quite simple really. The French Embassy in Dublin asked me to come up with a project for the European Cultural Season which would mark the French presidency of the European Union. The cultural attaché knew me and suggested I work on a Franco-Irish project with complete artistic freedom. I immediately thought about a novel I read a while back by Roddy Doyle: "The Woman Who Walked into Doors" and as I often direct adaptations, I had a real desire to adapt this work. The Irish Cultural Centre in Paris told me:" If you want to produce something like that, you must work with Olwen Fouéré who is one of Ireland's greatest actresses and who also speaks French". I met her in Dublin about a year ago and we've been working together on the project since. Then the author, Roddy Doyle, also stepped in. He had just published the follow-up novel to "Woman Who Walked into Doors", called "Paula Spencer. Olwen said to me: "Michel, why don't you do an adaptation of the two novels together?" Roddy Doyle loved the idea and that's how the project was born.

I.E.: Who is this Paula Spencer? Could you describe her, without giving too much away?
M.A.: When I wrote to Roddy Doyle concerning the project, I underlined the universal side of this woman who had to deal with marital violence. He really liked that aspect. Paula Spencer is a very Shakespearian kind of character who comes up against this great love/hate dichotomy. She loves this guy but at the same time she hates him because he beats her up with extraordinary violence, often when drunk and yet, at the same time, he saved her from misery. On top of this, there's the love for her kids and in fact the final break with him comes about the day he raises his hand against one of their daughters.

I.E.:What problems did you meet when putting up the play?
M.A. The first main problem was the adaptation itself. It was a long piece of work dealing with two substantial novels and it was very difficult to render the very oral nature of the text. My interest was particularly awoken with the second novel. The first one is a sheer masterpiece but the second one sheds more light and the project really began to interest me when I saw that there was hope within this woman and within her universe. It's not all black – there is an escape exit.

I.E.:Tell us a little about your work with Olwen Fouéré.
M.A. It was really important that she be bilingual. This led to a fascinating bicultural crossover. It thus became a Franco-Irish project with, to boot, an actress who can speak both languages. Olwen became the natural choice when we met in Dublin. I had been told, and I can now confirm it, that Olwen was one of the greatest living Irish actresses. She has tread the boards on the major Dublin theatres but also has worked in London with the Royal Shakespeare Company amongst others. This dimension, this power, this ability to make this long, difficult text, her own, all this made her the natural choice. On top of that there was the human aspect…between us there was a real cross-cultural meeting of theatrical ideas. I tend to concentrate on the language in the plays and with Olwen, I learned to be much more flexible, I learned to pay more attention to what the actor says, not that I completely ignored them before, of course, but now I'm more ready to listen. Olwen is an actress who is very much into the language of the body whilst I'm more into the language of the text. So we came together on that one and it was very positive, including for the future. We really shared the research work, it really was a double-hander.

I.E.: And what did you learn about Ireland?
M.A. : I discovered a real passion….this island with its history had always struck me when I was younger, on account of the conflict and all, but here I discovered a soul which really spoke to me.

I.E.: What would you like the audience to feel at the end of the play?
M.A.: It's an in-your-face show. It's a cry, an alarm call, if you like. I want the audience, which I hope will be quite shocked by what it sees, to have but one desire: all the women in the audience must say to themselves: "I'll never let that happen to me" and all the men must be ready to ring the alarm bell. The show is not purely a piece of theatre, it's also a piece of social reality in a political and highly committed theatre.


Get committed yourselves and catch up with some Franco-Irish theatrical genius at the Cartoucherie between 16-28 September (www.la-tempete.fr) or the Bouffes du Nord between 12-15 November (www.bouffesdunord.com) or elsewhere on the French national tour (http://www.centreculturelirlandais.com)

The Irish Eyes offers you a reduced rate of 10euros instead of 18euros at reservation.

Cartoucherie between 16-28 September (www.la-tempete.fr)
PAULA SPENCER - LA FEMME QUI SE COGNAIT DANS LES PORTES
De Roddy Doyle - Mis en scène par Michel Abécassis
Avec Olwen Fouéré - En français


Du 16 au 28 septembre 08
Théâtre de la Tempête : Cartoucherie de Vincennes, Paris 12e
www.la-tempete.fr
14 octobre 08
Théâtre du Pays de Morlaix, Morlaix (29)
17 & 18 octobre 08
Espace Marcel Carné, St-Michel-sur-Orge (91)
21 octobre 08
Théâtre Firmin Gémier, Antony (92)
www.theatrefirmingemier-lapiscine.fr

23 & 24 octobre 08
Espace Jean Legendre, Compiègne (60)
www.espacejeanlegendre.com


8 novembre 08
Espace 93, Clichy-sous-Bois (93)
www.clichy-sous-bois.fr


Du 12 au 15 novembre 08
Théâtre des Bouffes du Nord, Paris 10e
www.bouffesdunord.com


2 décembre 08
La Ferme de Bel Ebat, Guyancourt (78)
www.lafermedebelebat.fr


5 & 6 décembre 08
Centre des bords de Marne, Le Perreux-sur-Marne (94)
www.cdbm.org

9 & 10 décembre 08

CDDB - Théâtre de Lorient (56)
www.cddb.fr


13 décembre 08
Théâtre Jean Arp, Clamart (92)
www.theatrearp.com
© Copyright Irish Eyes - Photos: © The Irish Club